Unique Halloween Costume Ideas Based on Cult Classics
I have to be honest, Halloween has never been important in my life. I was raised extremely religious and my parents were very much against it.
I've never even gone trick-or-treating.
The year that my husband and I got married, we went to a small festival where they had a scary 'house' you walked through and people would try to scare you. I'm not the biggest fan of people in masks/costumes. I also deal with a bit of social anxiety, which is made a lot worse at night, during Halloween, and with people concealing their identities.
I may or may not have screamed at a person in a full-body dinosaur costume who snuck up behind me while I was at the Dallas Zoo.
Last year, my son and I got outfits so we could dress up like Robin and Raven from Teen Titans Go! I was all prepared to do my makeup cute and everything.
We got rained out, so we never went.
Even though I've never participated in Halloween festivities, I have always had an admiration for clever and recognizable costumes.
I think if I were ever to go to a Halloween-themed party, I would wear something similar to something on this list. Good segue, Brigetta! Here are some Halloween costumes that are sure to make heads turn when you roll up wearing them.
Dirty Dancing- Penny
This movie has been a long-time favorite of mine. I first watched this when I was in high school. I basically wanted to live in the 80s. I was also obsessed with Patrick Swayze, but that's another story!.
Of course, some of us want to be cute and innocent Frances 'Baby' Houseman, but that's not for all of us. Sometimes, we just have to break out the Penny.
She's the one who was Johnny's dance partner but then the scumbag who is trying to get with Baby's sister knocks Penny up. When she undergoes a sketchy and extremely dangerous abortion, Baby steps in to learn how to dance with the talented and charming Johnny Castle.
Later, when Penny is recovering, she gives Baby some lessons alongside Johnny. If you are a dancer, this is a super fun costume.
She wears a bright red leotard with a thick champagne waistband and black tights. She also wears her show shoes, which are silver strappy heels. She has gold hoop earrings and a gold bangle on her left arm. She has blonde hair with feathery bangs styled in a voluminous blowout.
Office Space- Joanna
If you grew up in the 90s-00s, you have to know Jennifer Aniston, and you most likely idolized her and her style.
You might not know her from the hit comedy Office Space, which came out in 1999. I was only about four years old, so I hadn't watched it until adulthood, when I would truly appreciate the twisted humor born in an office setting.
Joanna is Jenn An's character in this film, and she has a very unique uniform for her waitress job at Chotchkies.
She wears a green striped soccer-type jersey and suspenders decorated with 'expressive' pins, a dark green apron and black dress pants. I don't recall if we ever get a view of her shoes, but I would guess that they are black and plain. Her hair is pulled back with a brown clip. She has small silver hoop earrings in and minimal soft makeup on her face.
Ghost in the Shell Arise- Kurutsu
Ghost in the Shell has really gained popularity recently since it was made into a live action film starring Scarlett Johansson. There was a lot of controversy over an American actress portraying an asian character, however that's not our topic of discussion today. The character Kurutsu in Ghost in the Shell: Arise is the badass boss lady of Army 501.
This is a fun costume to plan because it comes from the animated movie series, so it's a type of a cosplay style. Kurutsu's hair is a red-violet color in a short style. It's slicked back behind her ear on her right side and showcases her long bangs on the left side. Her blouse is a white button-down with a popped collar--make sure it's unbuttoned to show a little cleavage. She also wears a white triangle necklace.
Her earrings are one solid gold bar on each ear. Her white blouse is tucked into her skirt, which has a thigh-high slit. You can see her long, shiny black leather boots that come almost all the way up the slit, and they have a significant heel on them. Finish the look with black gloves and green army trench coat.
Karate Kid- Johnny
This movie is so popular, you'd think it couldn't yield a unique costume. I think I can settle that bet, though. In the beach scene where Johnny and his buddies pick a fight with Ali and Daniel while they're hanging out, Johnny is wearing a very 80s tough kid uniform.
This is an outfit that I think has a strong potential to come back into street fashion.
Sport simple grey cargo pants with horizontal zippers, a black karate headband, a black tee shirt, and the red leather jacket with the Cobra Kai insignia on the left breast to replicate this costume. It's so basic but makes a statement.
Kill Bill- Gogo
If you're like me, you've seen the Kill Bill series over and over. It's one of those you can just keep watching and it doesn't get old. There are so many characters, you almost have to watch it numerous times to really take all of it in.
A character who has always stood out to me is Gogo. She is featured in Volume 1 only, and (spoiler alert) she dies in it, so she doesn't make it to the second, OR the long awaited Volume 3.





She has only one scene, but it's one of the most memorable. Gogo is dressed in a school girl's outfit and wields a meteor hammer as her weapon. She has perfectly straight black hair with bangs and simple makeup consisting of just lip gloss, mascara, and blush. I'm sure the makeup artist put on foundation, concealer, and the whole shabang for the movie, but when recreating this outfit, you could definitely get away with minimal makeup.
There are really so many options for this costume. You could do a little FX and have fake blood coming from the eyes and/or the wooden table leg with nails stuck in your head. By carrying the ball and chain, though, you would already be very recognizable.
The Outsiders- Two-Bit
Based on the book, The Outsiders quickly gathered a cult following. One of the most loveable characters, Two-Bit, is the one we will be duplicating today. If you have short hair, this one is a must.
All of the elements to his look are what make it so unique, so Two-Bit-y! For the hair, the sides are slicked back and gelled into a ducktail hairstyle in the front and back. You need his iconic Mickey Mouse sleeveless tee, dark faded blue jeans, and old cowboy boots. You can even throw in a black leather jacket, which you might need around Halloween time. I would skip out on the switchblade for many reasons, but mostly because it's illegal in most states and unsafe for children.
Heathers- Betty Finn
I tried, guys, I really tried. I really tried to not put Heathers on this list, but I can't help it! It's just too damn good! It's the mother of cult classics.
There are a lot of characters to replicate, but one I haven't really seen is Betty Finn! She's such a babe, too. Long hair, clipped back bangs, or a high pony, HUGE glasses (I have to keep reminding myself that they were elegant back then)... Her simple, reserved style reminds me of how I probably would've looked if I was in high school during this time.




To make this costume, you need a button-down shirt with a small print. A light grey or pink cardigan, green plaid skirt, white tube socks rolled down, and brown loafers are the simple elements to this costume. You can also add some small, elegant earrings to add a little jewelry.
OH, and you can't do it without those glasses!
Final Thoughts
Halloween costumes are interpretive, so improvise and make little tweaks until you're happy and comfortable with your costume. Most of all, have fun!
Happy Trick-or-Treating!
Briggy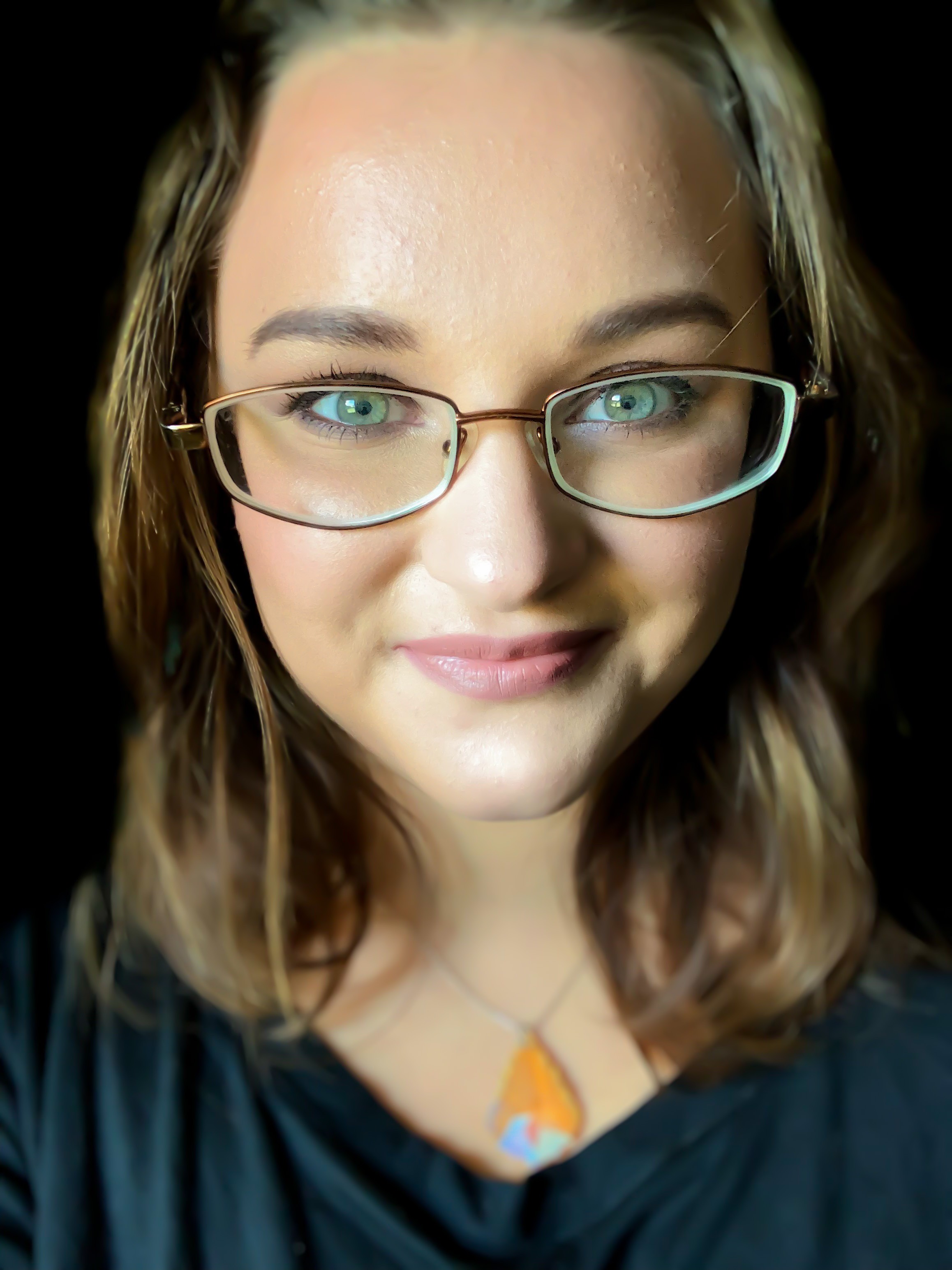 Brigetta (Briggy) Jones is an easy-going, art loving boy mom and dog mom. She loves to make music with her trusty guitar, cook vegan food, and write. She enjoys farm life at her home and exploring the city of Dallas with her husband and son. Briggy joined The Quiet Nonsense team to focus her skills and passions into a platform to engage with her readers in a personal way. One day she hopes to have her artwork displayed all over the world.