17 Secret Amazon Finds for Photography Gurus
Are you a photographer? Videographer? Amateur or professional? If you answered yes to any of these questions, then I have a secret for you. You can find all your go-to needs on Amazon, yes, you read that right. Amazon is a hidden gem in the photography industry.
It is no secret that Amazon has a plethora of items on their website, but they also have some amazing secret finds for any photography guru! Amazon has everything you need for your photography business, or even just your small passion for the weekends. They offer cameras, lighting, lenses, tripods and all the accessories you could ever need.




Lighting:
"Wherever there is light, one can photograph." -Alfred Stieglitz
I purchased my shoe mount flash from Amazon for my Canon Rebel t5 for only $30! That is not a typo, $30 for a shoe mount flash, yes please! This AmazonBasics Electronic Flash for Canon or Nikon DSLR is amazing. It has a rotating head, three modes and eight levels of brightness to get the perfect image every time.
I am a "baller on a budget", so this was a great option for me. They offer an array of flashes for all price ranges and experience levels. For example, Amazon has a Vivitar Slave Flash for $13, which is super basic. This would be ideal for beginners or anyone who thinks they may be interested in photography but aren't sure yet and do not want to invest a ton of money.
They also have this Canon Speedlite 600EX II-RT Flash with Essential Photo Bundle for $480, which is super steep. Don't get me wrong, but it is a bundle deal. This flash also includes a soft box diffuser, rechargeable batteries with charger, pouch holder and a cleaning kit. When you break down the cost of these items, it is a steal (you're welcome).
If you are someone who uses a studio often, then you need to invest in some practical and effective umbrella or box lights. Amazon has HPUSN Softbox Lighting Kit Professional Studio Photography Continuous Equipment for $60 that comes with 85W 5500k E27 Socket light, 2 reflectors (50 x 70cm), two bulbs and a carrier. Softbox lights typically provide a more controlled direct lighting that comes across in images as natural sunlight. If you are still a fan of umbrella lights, try Emart 600W Photography Photo Video Portrait Studio Day Light that offers white and black translucent umbrellas, adjustable light holder socket, three sizes of light stands and a heavy duty carrier for all the items.
Cameras and Camcorders:
"The camera is an instrument that teaches people how to see without a camera." -Dorothea Lange
Amazon offers DSLR, Mirrorless and Point and Shoot types of cameras. They sell all the top brandsincluding Nikon, Canon, Sony and Panasonic. Prices range from slightly under $25 to well over $5,000.
While I have never purchased a camera from Amazon, they do seem to have great reviews for the items. This Canon t& EOS Rebel DSLR Camera with 18-55mm and 75-300mm lenses kit is the same model I have for only $100 more than what I paid (I also bought mine used). This option from Amazon comes with two lenses, tripod, battery charger, external flash, 64 GB SD card, remote clicker and several other accessories. Let me tell you ladies and gents, this is a huge bargain.
If you are a videographer, then you will need a few professional camcorders such as Canon XA11 Camcorder. Although this particular option is a little on the steep side coming in at $1,300, you can be sure that you will be happy with it. It comes with a high definition optical zoom lens, touchscreen and improved image sensor for low-lighting situations.
Influencers and Vloggers that record themselves will praise this CofunKool 60FPS 48MP Ultra HD WiFi Night Vision Camcorder for $250. CofunKool offers the camcorder that has night vision capability and wide angle lens with a 3 inch touchscreen with 270 degree rotation, LED light battery charger and shoulder bag for easy traveling.
Lenses:
"Look and think before opening the shutter. The heart and mind are the true lens of the camera." -Yousuf Karsh





Lenses are a huge part of the perfect shot in photography. If you don't have the correct lens, then the whole shot can be ruined. Amazon also offers a range of lenses for a variety of cameras. Lenses vary in cost, but typically run around the $200-300 range.
While Amazon has some lenses upwards of $1,000, they also offer a considerable amount of great buys for around $130. They have a Canon EF_S 55-250mm f4.0-5.6 IS II Telephoto Zoom Lens for only $115 which is ideal for providing crisp distance shots with lower light. Because this lens is telephoto, it is also compatible for astronomy and wildlife.
The 55-250mm is typically used for portraits, weddings and wildlife. Check out this Nikon 35mm f1.8G AF-s DX for $155 that is great for wide angle shots, such as interior, landscapes and architectural shots. I also found this Nikon AF-P DX NIKKOR 70-300mm f/4.5-6.3G ED Lens that is ideal for anyone who loves wildlife and has a slight obsession with the moon (like I do).
Basically Amazon is great for all types of lens needs. Please do keep in mind that some of the lenses are pre-owned and refurbished to factory standards, so if you are looking for a brand new lens, then these may not be for you. All refurbished lenses will be identified in the description.





Tripods:
"The tripod helps you 'make' photographs instead of 'snapping' pictures." -Anthony Riggio
Tripods are essential for getting clean images with no shake or blur. Majority of photographers use a tripod during sessions that involve nature, action, sunsets or sunrises. They also use them when using specialty lenses such as telephoto lenses. Amazon, yet again, has a great selection of tripods, such as this Vivitar VIV-CFT-6200 62-Inch Carbon Fiber Tripod
Other Accessories:
There are an array of accessories that should be in every photographer's camera bag. For example, my bag has two extra straps, three extra SD cards, an extra battery and my extra lenses. It's no surprise that Amazon also offer a huge variety of photography accessories .
AmazonBasics yet again offers an option on my list; the AmazonBasics SLR Camera Sling Backpack costing $23, and sized at 8x6x16.6 inches. This sling style backpack has adjustable padded dividers. There is also a CadeN Camera Backpack Bag that is a more traditional style backpack with adjustable dividers, tripod holder on one side of the bag and adjustable shoulder straps.
An option for videographers would be the Canon Camcorder Equipment Bag twhich is extra padded and fits the Canon XA10, 20, 25 and more. This option comes in at $40 and has detachable shoulder straps with dividers and two side pockets.
Livoree offers a twist on a traditional camera strap with their Vintage World Map Design on cotton canvas for $20 that fits most cameras. This is an adjustable strap made to avoid itching and scratching your neck and shoulder. One of my personal favorites is the harness style strap; Nicad has a Chest Harness Vest System with side holsters and secure straps for $35 that fits Canon, Nikon, Sony and Panasonic.
Although having the best of the best in equipment is not what photography is about, some still want that. A great photographer should be able to create amazing images with the items they have or can afford without breaking the bank; and that's where Amazon helps. The best thing about buying with Amazon is Amazon Prime. With Prime, you get all items for free two-day shipping. Who doesn't love that? Before you go to an electronic store or camera shop, check out Amazon! You may just be surprised at what you find, I know I was.
Noelle

This post contains affiliate links, which means that if you make a purchase with our links, we receive a commission at no extra charge to you. Please note that our authors only recommend products that they have personally used and love, and we always have our readers' best interest at heart.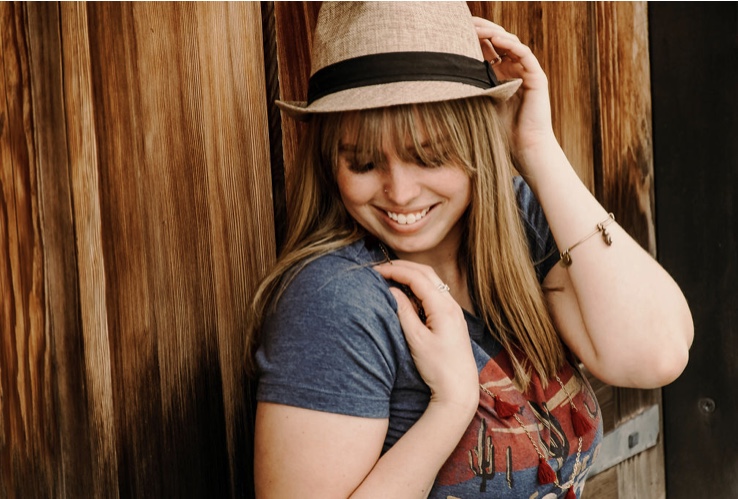 Hello I'm Noelle Smith!
I am a Dallas based personal stylist, photographer and blogger, the owner of Noelle Smith Personal Stylist and Photographer. I created my own degree in college focused on fashion merchandising and business management with secondary focuses on marketing, psychology and communications. I have several years of experience in fashion and writing with several internships. I am a cat loving, taco eating craft beer enthusiast who loves to smile and be goofy.
All of my social media accounts are @thenoellesmith