What I Listened to Last Month: September 2019
Written by: Mica Mackenzie
It's been a hot minute since I've written a music playlist article and I have to say it feels really good to be back at it! Music is, and has always been, an integral part of my life, and I spend a majority of my time listening to new music as I go about my daily tasks. It keeps me out of my head while also allowing me to add some great new tracks to my ever-growing music library!
I love sharing music with other people and helping them to expand their tastes beyond the generic pop scene. By doing these monthly music articles, I hope to do just that! Something I'm also really passionate about is helping lesser known artists gain exposure to larger audiences and that passion will manifest in these articles, as well.
You'll come to find my taste to be broad and eclectic — you might not have even heard of many of the artists. But I encourage you to stick it out and expand your mind. Once I was willing to step out of my pop-culture life, I realized how much more soul and inspiration comes out of music 'artists' rather than just 'musicians'. It's this creativity, individuality, and willingness to think outside of the box that I appreciate about these artists and their music.
I hope as we continue on this musical journey you can draw as much inspiration, confidence, and happiness from these tracks as I do. "Inspiration is all around us. Don't let the brain limit the mind." Lisi Harrison said that, but it's one of the codes I live by.
"Circles" by Post Malone
What can I say? Ever since I first started listening to him two years ago, I've been a fan! He does tend to be a little 'pop' for my taste, but this song has a really nice flow to it. When you listen to it, you feel relaxed and at ease. It reminds me in some ways of his song 'Sunflower,' which was also gentler than some of his most popular songs.
"Babushka Boi" by A$AP Rocky
If you read my old playlist articles you're probably not surprised to see A$AP on this list. In my opinion, he is one of the best and most consistent rappers in the industry. His beats are on point, his one-liners are fire, and none of that stopped with the release of "Babushka Boi". Bring out your inner gangster and give this song a listen — I don't think you'll be disappointed.
"Change" by Arin Ray & Kehlani
When I saw my girl Kehlani had a new song out, I was really excited because so much of my Summer 2018 soundtrack was Kehlani's music. Surprise, surprise! I loved this new track! But back to this song...it's fucking great. I don't often say things like that, but I felt like this song proved R&B is not dead. As an R&B, soul, and gospel fan I've been disappointed in much of the R&B that comes out these days, but this really sets the record straight.
Kehlani's runs and riffs are incredible. The flow is so gentle, but the beat hits hard when it should. All-around, I think this is a great song!
"Playing Games" by Summer Walker
Are you looking for a song to bring out your strong, independent woman vibes? This is it! It's R&B in style, and I do have to say Summer's voice is dreamy as all hell when she's singing it. The song basically tells the tale of an underappreciated girl who wishes her guy would wake up and love her like she deserves. I'm pretty sure that 90% of women can relate to that feeling at one point in their lives or another, so let Summer's song hold you tight and cleanse your soul.
"Can I" by Kiana Ledé
I almost didn't include this on the list because it has some pretty heavy 'pop' influences, but I was willing to forgive that because of its R&B elements — which I find really nice! This song is different from the previous two because it's more upbeat and meant to be a 'feel good' song. I won't deny it's pretty catchy and I find myself dancing around the house to it!
"Fairytales" by Jaz Karis
Apparently, I was really feeling the R&B tracks in September! This is another great track in that genre. I love Jaz's voice and how chill and vibey this song is. The beat behind the song faintly reminds me of "Passionfruit" by Drake, so if you like that song you'll probably like this one, too!
"Kool Aid" by KIRBY
I think the best way I can describe this song is 'groovy'. It makes you want to move, but you feel all warm and fuzzy inside, too! Something I find really cool and unique about this particular track is the production of the vocals and the choice of instrumentation. All of it is working to create this very vintage, kind of far away-sounding vocal and atmosphere. I find it interesting!
"No Guidance" by Chris Brown (feat. Drake)
I've never been able to forgive Chris Brown for what he did to Rihanna and have refused to listen to his music since that horrifying event. However, I begrudgingly fell head over heels with this song because It's. Just. So. Damn. Good. Sometimes you have to learn to separate the art from the artist, and I suppose this is an example where I was able to appreciate Chris Brown as a musician even though I despise him as a person.
On another note, Drake really adds a lot to the song in terms of attitude and flow. I think Chris's and Drake's voices go really well together. You should definitely give this song a listen!
"No Halo", "Sugar", and "St. Percy" by BROCKHAMPTON
BROCKHAMPTON really caught my interest in September, and these three songs on their album GINGER are my favorites!
"No Halo" is a really chill, laid back, vibey song to relax to. "Sugar" is a smooth, sweet R&B ballad that I just LOVE! "St. Percy", on the other hand, is a go-hard hip-hop/rap song with grimey instrumentals and a great female R&B sample.
I think what I have come to appreciate most about BROCKHAMPTON is their versatility in being able to create smooth R&B tracks and also dark, hard-hitting hip-hop tracks. Not to mention they made it all work on one album without it seeming like a trainwreck.
"Whelmed" and "Vintage" by Emhawk
Emhawk is another new artist I discovered in September. He has a really amazing feel for beats and creating flow within his songs. My favorite thing about him, though, is how in each of his songs there's such crazy development to the point that the song completely changes two or three times before it ends.
"Whelmed" stole my heart around 2:20 when it changes beats/flows for around the third time. It becomes a soft, acoustic instrumental in which he pours his heart out to a lost lover through raw vocals. The lyrics, in particular, were what drew me in. I highly encourage you to at least listen to this part of the song because it's beautiful and touching.
"Vintage" also changes completely mid-song. Once again, I found the ending to be my favorite, starting around 2:20, and I also fell in love with the lyrics.
These I found to be particularly touching:
"I empathize with weary eyes
I know them well.
But you don't know me any better
Than you know yourself.
I apologize for apologizing
To save face."
"Dawn" by OTR (ford. Remix)
While my love for instrumental music began in high school, it's grown much stronger over the past two years with the rise of chillhop in the underground music scene. I would not categorize this song as chillhop, but it is only an instrumental, like chillhop. I find this song nice and soothing. The flow is absolutely there and it's one of those songs that keeps me going!
"Dream Dream Dream" by Madeon
What a trip! That's what I have to say about this song!
While technically it's categorized as 'dance', I would beg to differ. It's definitely R&B/hip-hop in style with the samples toward the beginning, but the dance element is present in the types of synthesizers they chose to use in most of the song. Somehow between all of those styles there's also a grooviness to the song that I haven't really experienced other than in Future Funk music, another type of underground music I discuss here.
"INTRO" and "Suge" by DaBaby
"INTRO" is definitely my favorite DaBaby song so far. It's honest in message and maybe one of the catchiest rap songs I've heard. And when I say catchy, I mean catchy like Quavo, so there's real style to it and the verses are lined up to perfection.
One of the verses I found really interesting is right at the beginning when he talks about how he lost his dad the same day his music went number one. He says it was fucked up and made him confused because there was so much going on and he struggled to keep it together. It just goes to show that celebrities feel real pain too, and that the grass isn't always greener on the other side. No one is immune from heartache.
The section of the song from 1:15 on goes really hard and the flow is just unparalleled. His one-liners are fantastic, making it easy and fun to sing along with. Not to mention the beat has you dancing for days.
"Suge" is another great DaBaby song. It's another song with a fantastic beat and more easy-to-rap lines. 'Suge' is actually a nod toward the producer, record-label owner, and felon, Suge Knight. Perhaps you've heard the theory he may have been involved in Tupac's death. All-around, it's a great song! Give it a listen!
That's the end of what I listened to last month, September 2019! I hope you like these tracks and come back next month for more recommendations!
Find these playlists on Youtube and Spotify.
Until Next Time,
Mica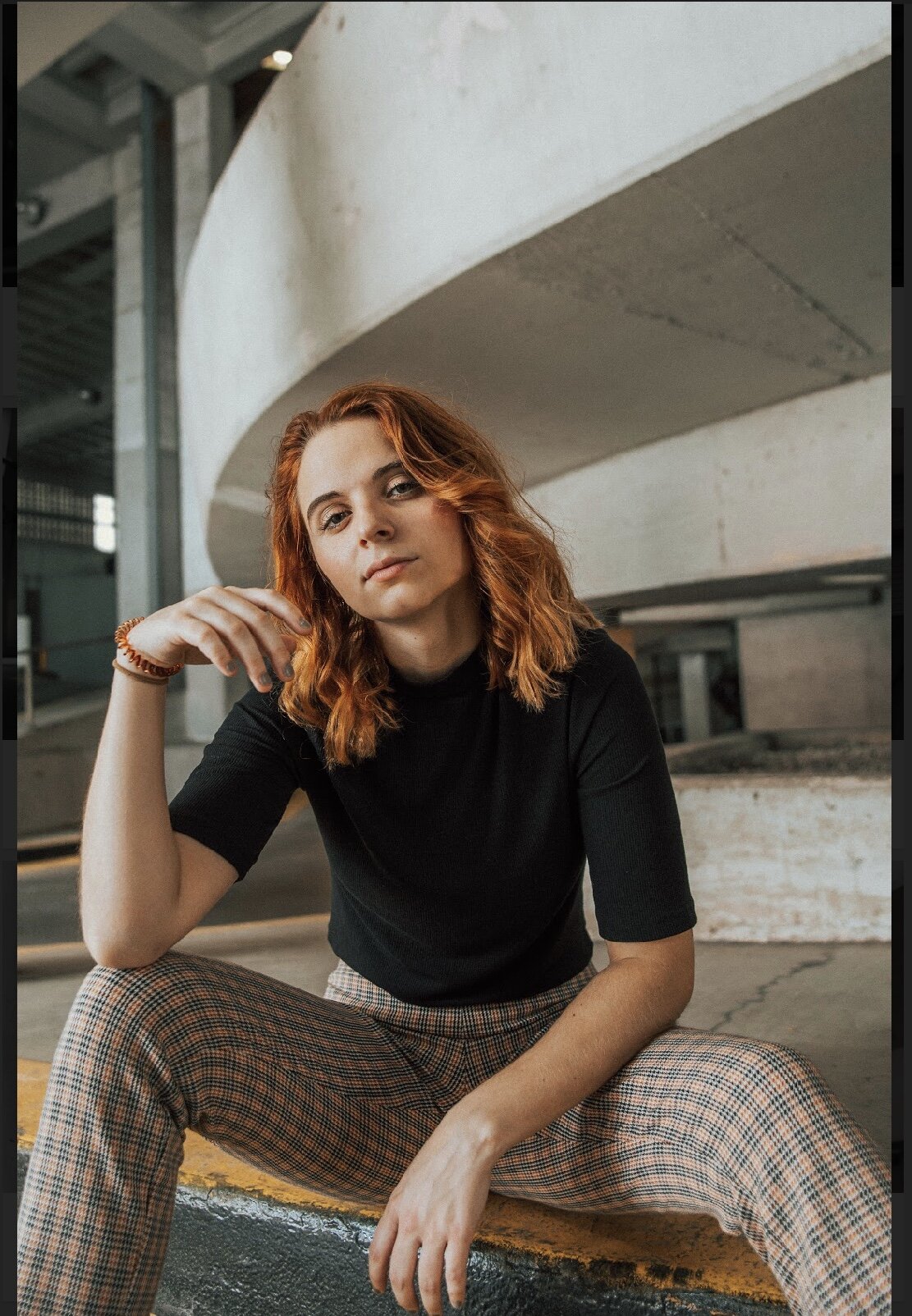 Mica Mackenzie is the founder and CEO of The Quiet Nonsense, LLC and the host of the Talking Nonsense Podcast. She currently lives in Dallas and is involved in Sarah Brice Inc. as a Virtual Assistant and is also part of their Marketing/ Social Media Team! She lives with her boyfriend, Hunter, and their goldendoodle puppy, Ted! Her dream is to see the growth and success of her alternative entertainment company, QN, along with it's podcast, Talking Nonsense. She's obsessed with all types of things philosophical and scientific and has a huge heart and passion for those struggling with mental illness. Feel free to keep up with her on Instagram, Facebook, and Twitter.