An Analysis of The College Dropout "Family Business" by Kanye West
Written By Mica Mackenzie
Listen here.
I'm a pretty new Kanye music fan. My boyfriend introduced me to Kanye's music and when I heard this song for the first time it just made me feel so good. I loved it instantly for its unique sound and for the sentimental/nostalgic quality it has. Since then, I've gotten into the habit of playing it whenever I need a little pick-me-up. It always seems to do the trick when I'm feeling down!
The Inspiration
It's pretty clear here that Kanye's family inspired this song for him. The interesting thing here is if you've watched Kanye evolve over the years, you've probably noticed that he continually draws a lot of inspiration from his family and the people around him.
Take his newest album, ye, where he talks about his daughter in the song "Violent Crimes" or his wife, Kim, in the song "Wouldn't Leave". Another example where his nostalgic and sentimental inspirations come through is "Hey Mama" on the album Late Registration.
This aspect of Kanye's music is unique to him because while the family is mentioned in many rap songs, it's pretty rare for an entire song to be dedicated to talking about family. Since Kanye first started the trend, Chance the Rapper and Travis Scott have been highly influenced and inspired by Kanye, himself, and his style.
I also want to point out how strange this song was to most people when it first came out for exactly the reasons above. At the time, rap was pretty much limited to the topics of sex, drugs, women, and violence. People didn't really know how to respond to this soulful and emotional hip-hop style that Kanye was about to revolutionize the rap world with. It caught hold, though, and essentially turned Kanye West into a living hip-hop legend.
Another inspiration for Kanye that's blaringly present is this song is his affinity with R&B/Soul and Gospel music. You'll notice toward the end of the song that it sounds like a gospel choir is singing in the background. That simple addition to the song adds so much character and creates a depth of sound that's almost all-encompassing.
Introduction
This song starts off with a really soft and sweet piano melody with Kanye talking over it as if he's having a conversation with his family.
"How's your son?"
"He made the team this year?"
"Aight, they said he wasn't tall enough."
It immediately sets the tone of the entire song. There's also this other overlay that continues throughout the entire song that talks about how 'all that glitters is not gold', hinting to the true meaning of the song.
Enunciation/Flow/Inflection
Kanye does an excellent job with his enunciation, in general, but especially in this song. You can understand him easily and clearly, which makes the song even more special since you can actually hear what he's trying to say.
As far as flow is concerned, this song perfectly structured to change the flow pattern periodically, keeping the listener engaged throughout the entirety of the song. All that I mean by this is I don't get bored of the beat. Kanye intentionally changes the beat and flow pattern, as well as his inflections in the verses, to keep things fresh and interesting.
Lyrics
The lyrics were chosen with care in this song and it shows.
Toward the beginning, he dedicates the song to his family:
"And this is for the family that can't be with us…."
He follows this with describing some of the ins-and-outs of his family, from holidays to prison visits to their favorite foods. You can tell he's really trying to give you an inside view of his life and the things that are important to him.
He carries this love of family with him throughout his life and also throughout the song. He talks about talking a family Grammy picture, sharing that success and high point in his life with the people who matter most.
All of the classic 'family business' stuff we all love and hate is discussed in the song, including sharing embarrassing family photos or stories and getting food poisoning from family cooking.
Then, towards the end of the song it's kind of like Kanye has an epiphany and he says:
"I woke up early this morning with a new state of mind

A creative way to rhyme without using knives and guns

Keep your nose out the sky, keep your heart to God

And keep your face to the risin' sun"
This is a great testament to the true values of Kanye West and the inspirations he has.
My Opinions
This is probably one of my favorite Kanye songs simply because it's so different than most of the songs you hear in hip-hop. It's admirable, to say the least, that he wasn't afraid to get emotional and pay tribute to the people who supported him and raised him up to where he is now.
I find it really clever how virtually every musical aspect of the song points back to his roots and the true meaning of the long. The lyrics are clear in their intention, the gospel music at the end (which actually may be my favorite part of the song) points back to his childhood musical inspirations, and the conversations he has in the song add even more sentimental value to the song.
Maybe more than anything, the reason I keep coming back to this song is that I learned so much about Kanye because of it. I feel like the art that we make is a great indication of who we are as people deep down and, for me, this was a fundamental piece in putting together my opinion of Kanye West and his musical talents.
There's nothing bad to say about this song, in my opinion. It's catchy, it's got meaningful lyrics, and it changed the hip-hop game entirely. If you haven't listened to it already, you definitely should.
I hope you enjoyed this review and I look forward to doing more of these soon!
Peace!
Mica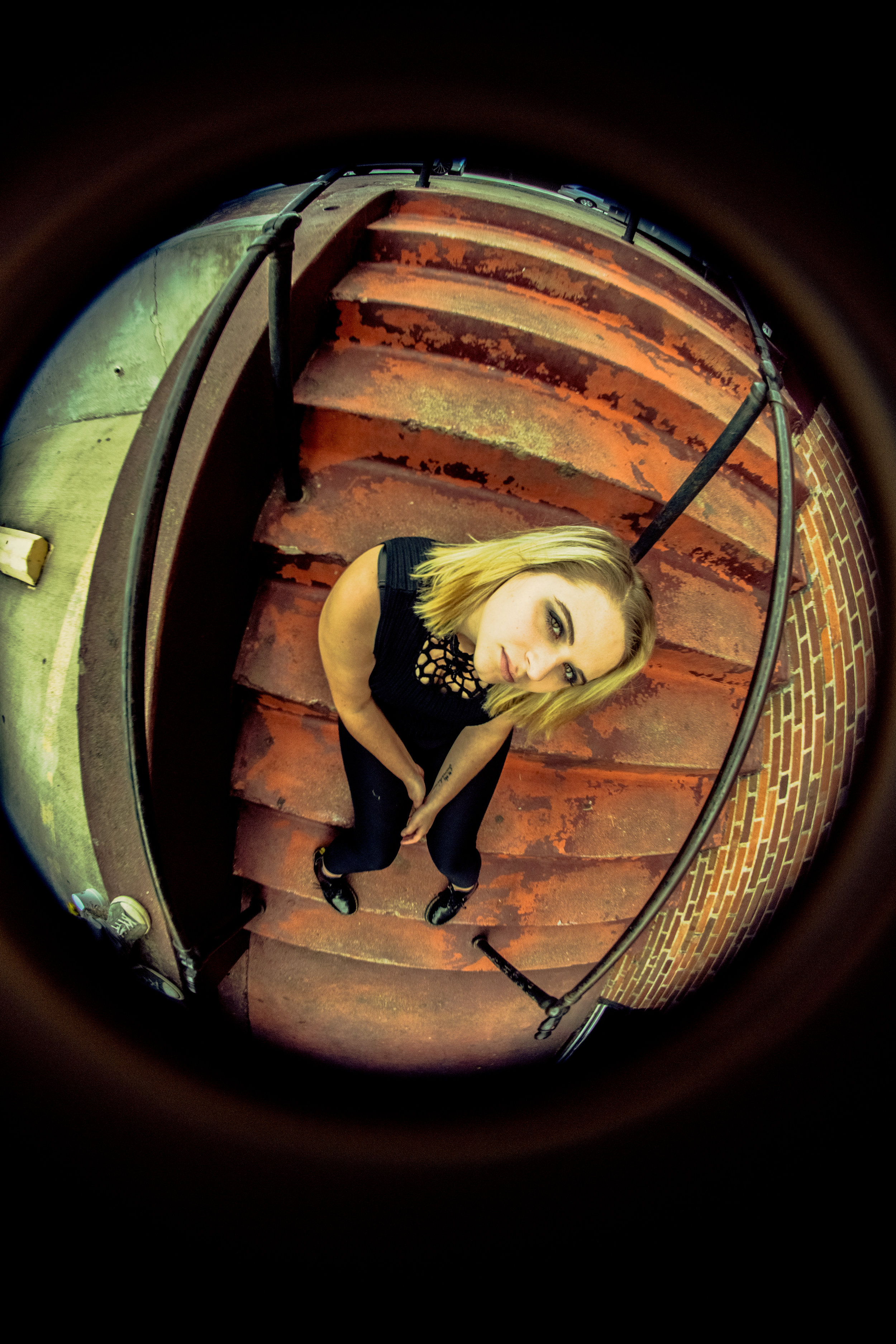 Mica Mackenzie is the founder and CEO of The Quiet Nonsense, LLC. She currently lives in Dallas with her boyfriend, Hunter, and their goldendoodle puppy, Ted! Her dream is to see the growth and success of her alternative entertainment company, QN. She's obsessed with all types of things philosophical and scientific and has a huge heart and passion for those struggling with mental illness. Feel free to keep up with her on Instagram, Facebook, and Twitter.